Established in 1997, Veslee factory is Located in Zengcheng District of Guangzhou with 30,000 square meters. With 21 years experience in developing, manufacturing and marketing, now we have more than 200 workers, with 10 production lines, our daily production capacity is 200,000 pieces. The company has been investing a lot in R&D, having regular and rigorous management in production and storage.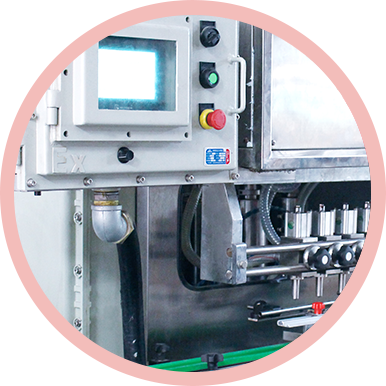 Equipment:
1. Ingredients mixing equipment: High speed dispersion machine-Precision grinding machine- Special filter screen-High precision color difference meter
2. Car wax ingredients mixing barrel, oiliness car care ingredients mixing barrels, water borne car care ingredients mixing barrel, several mixers.
3. Equipment of 10 automatic production lines: 8 aerosol automatic production lines, 2 water based semi-automatic production lines.
4. 3 air compressors(imported from Japan), two filters, Tank pump, power of production line comes from compressed air power, to keep safety and free from power hazards.
5. 5 Empty pipes, 3 large gas tank storage and pipeline gas supply equipment, 4 large solvent storage tanks. The air pressure needs to be kept above 0.15MPa to ensure sufficient gas transmission power.

Security alarm system
a. The system will start checking, alerting and cutting off automatically, while Inflating up to two meters
b.Equipped with a professional staff to check the system every day, timely open and close the gate to ensure safety.

Warehouse Capacity
Large warehouse capacity:
A. 1 material warehouse and 4 storage tanks, which can store 350tons of solvent and raw material
B:Finished products storage capacity equals to 30* 40HQ, one solid warehouse( for exporting warehouse,which has three storey shelves)and two flat warehouse.
C:Packing material storage capacity equal to 50* 40HQ, cover an area with 3 floors, totally 4500㎡.