To improve the emergency handling capabilities of the factory members, learning first -aid skills for fire accident ,enhance the ability of self-rescue and mutual rescue ,consolidate the foundation of producing security,and make a good security environment.make sure enterprise to make normal and orderly production and operation activities Guangzhou VESLEE Chemical Science and technology CO.,LTD Fire drill 2018 held in factory of Zengcheng district at 15:00 15th March 2018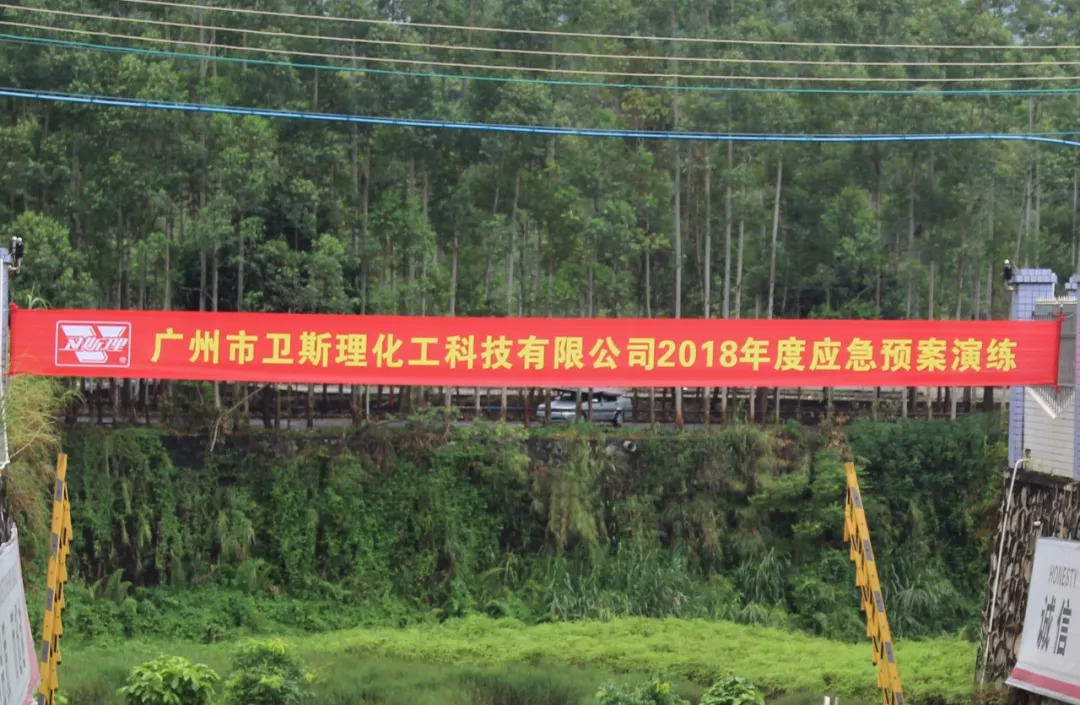 Fire drill starting
In the solvent tank area, a tank truck is putting flammable liquids into the tanks, Two members start their work for connection . Tanker driver and operator are monitoring on spot
Soon came strong odor, staff get hurt by fire due to the flash explosion which is caused by dry weather and antistatic effect.
Meanwhile ,the connection line break, and area of Leak point increase . Flammable liquids is spraying caught tank fire.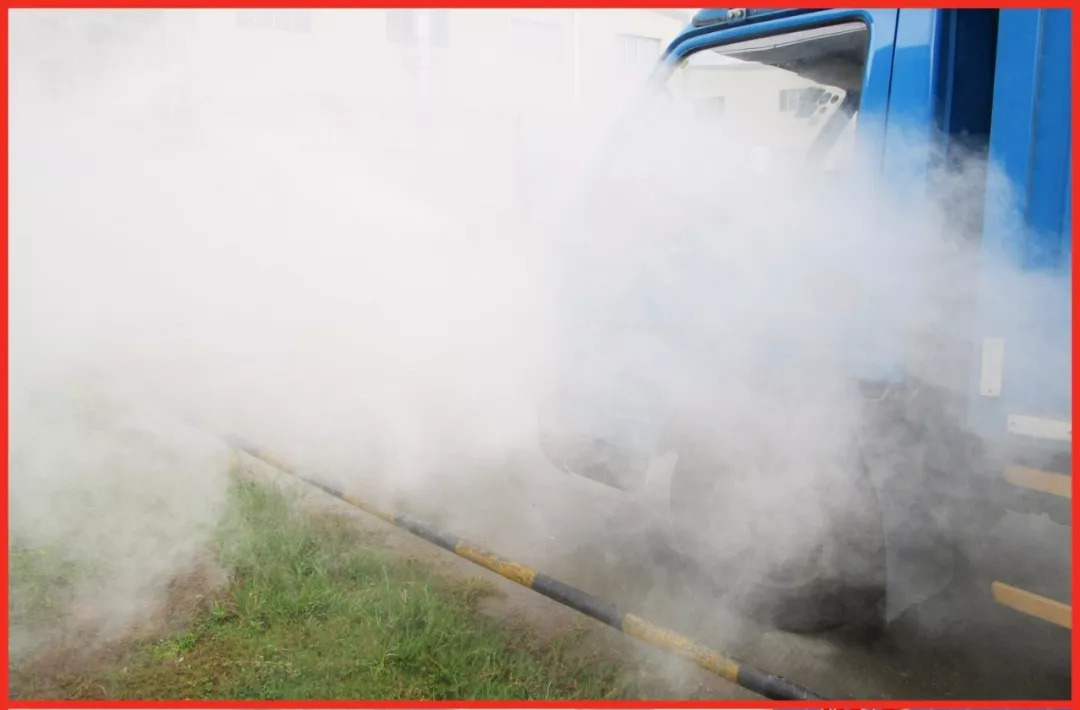 Tanker driver and operator found the situation and put out fire for staff A who are being on fire by use fire extinguisher nearby. and Help him up together. At the same time ,Staff B report the situation to people who on day duty .Staff A sent to safe place for rescue by tank driver . operator and staff B continue use extinguisher stop fire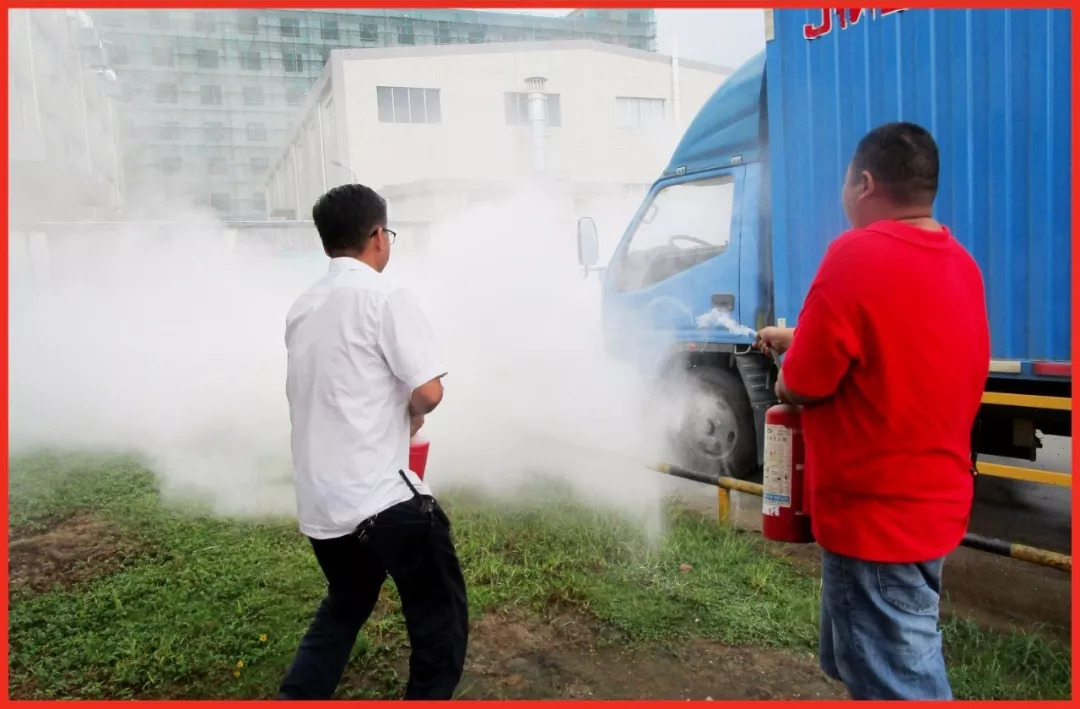 Safety manager report the situation to company general manager , immediately and helping stop fire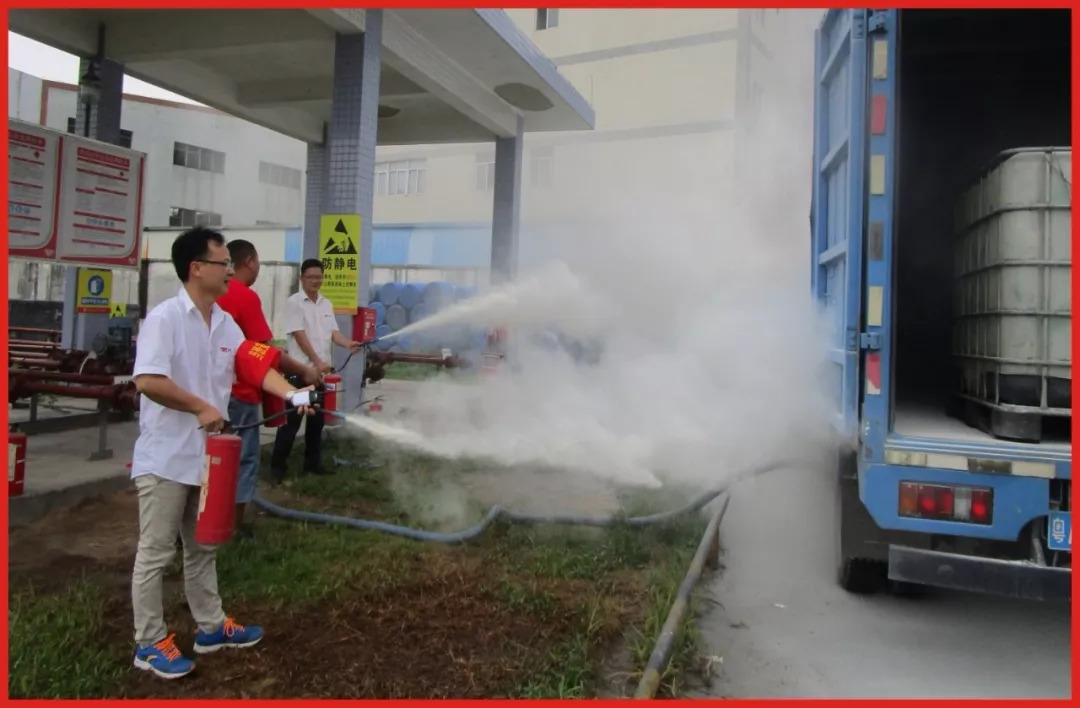 After knowing the situation ,General manager started the emergency response system, arrange sound the fire alarm,Crisis teams take action quickly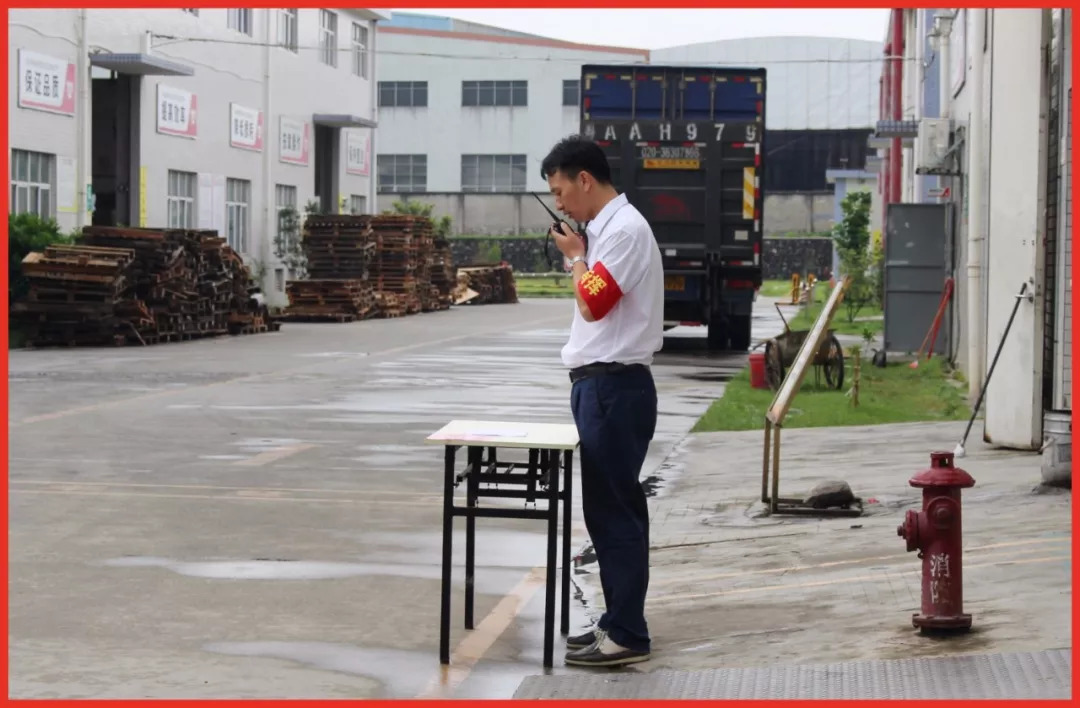 The evacuation group report to the General manager,
And immediately evacuate staff to the designated venue and nose count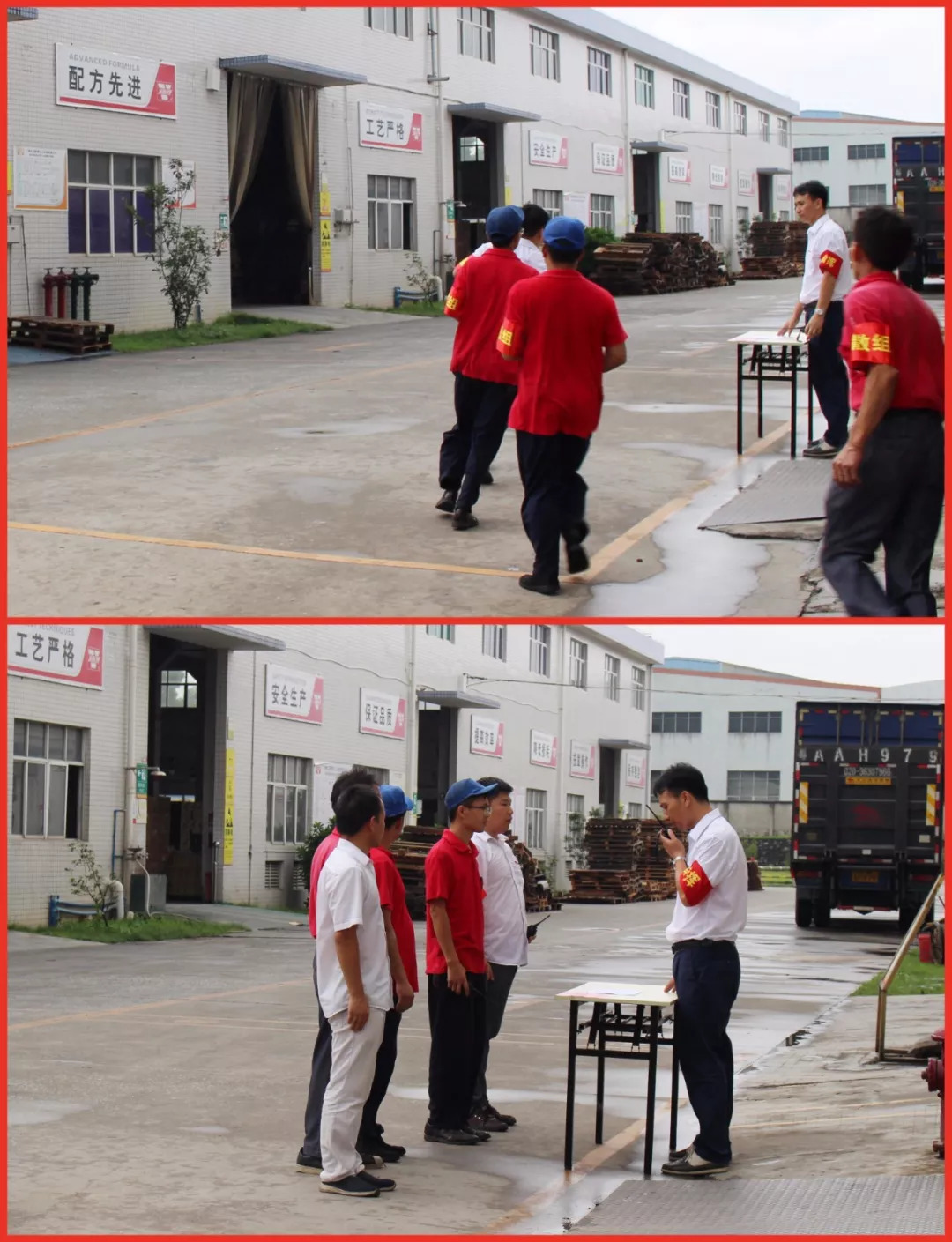 Soon fire stop group reported to the General manager.And immediately go to the site to put out the fire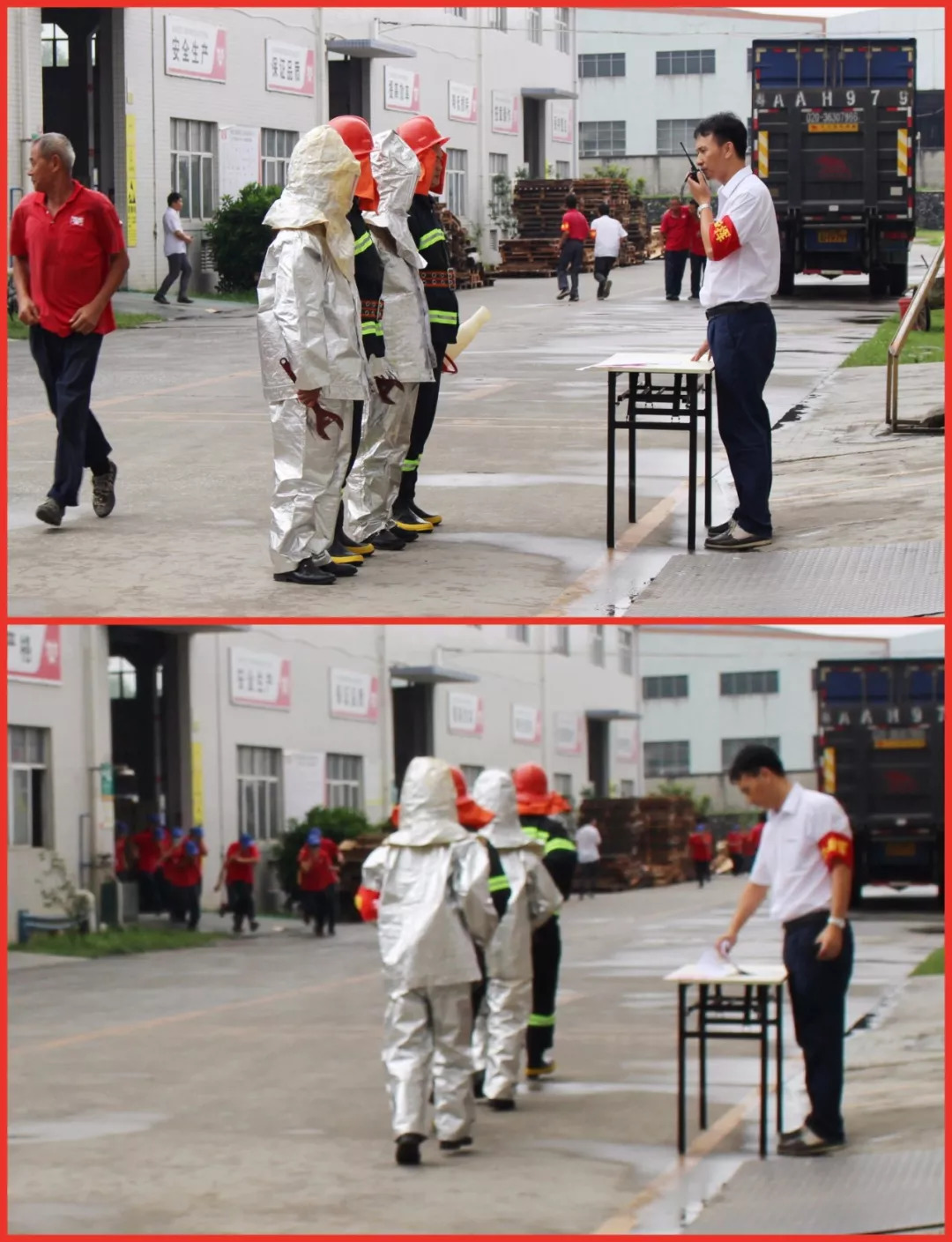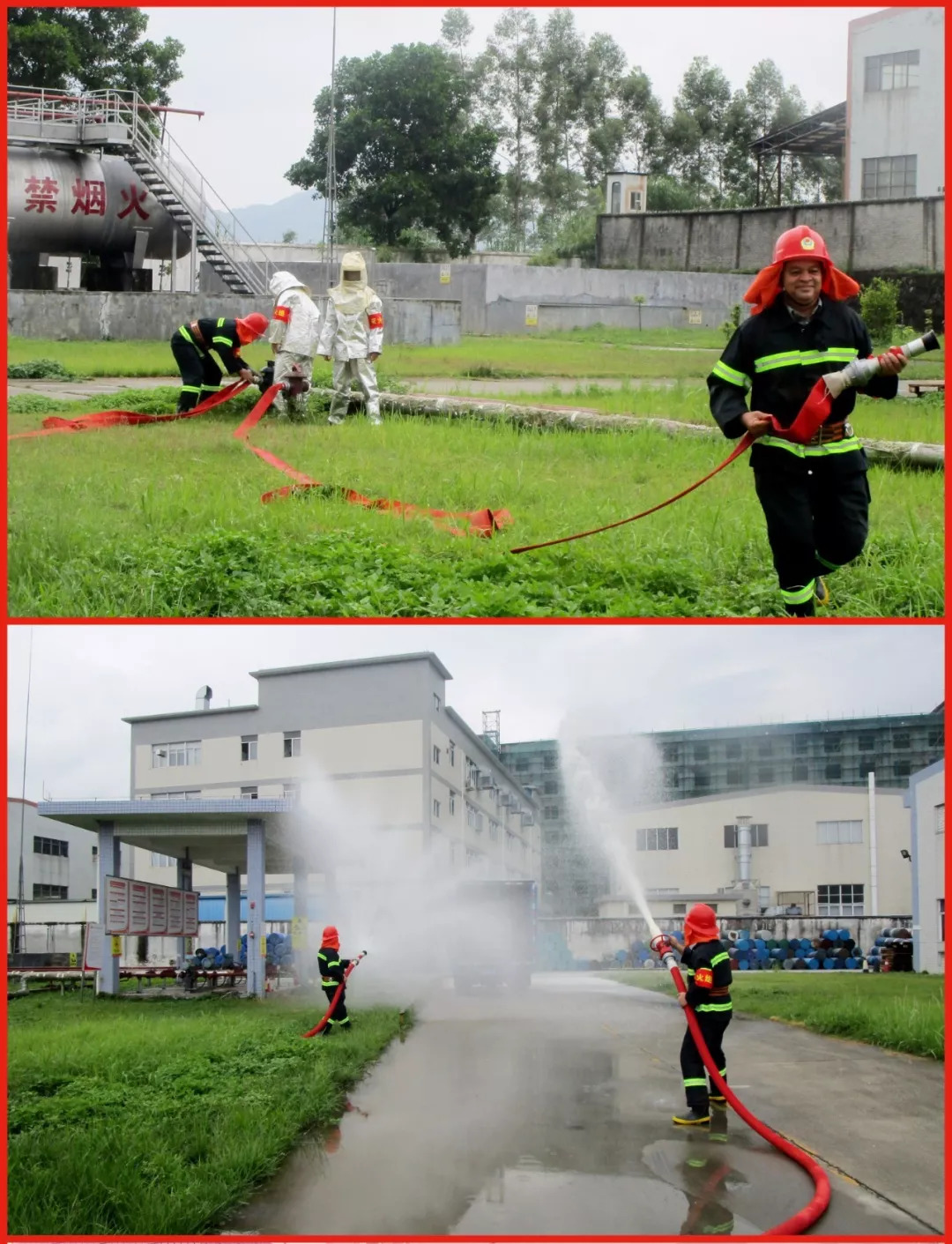 Alert group and equipment supporting group reported to the General manager,And he gave orders for vigilance and equipment supporting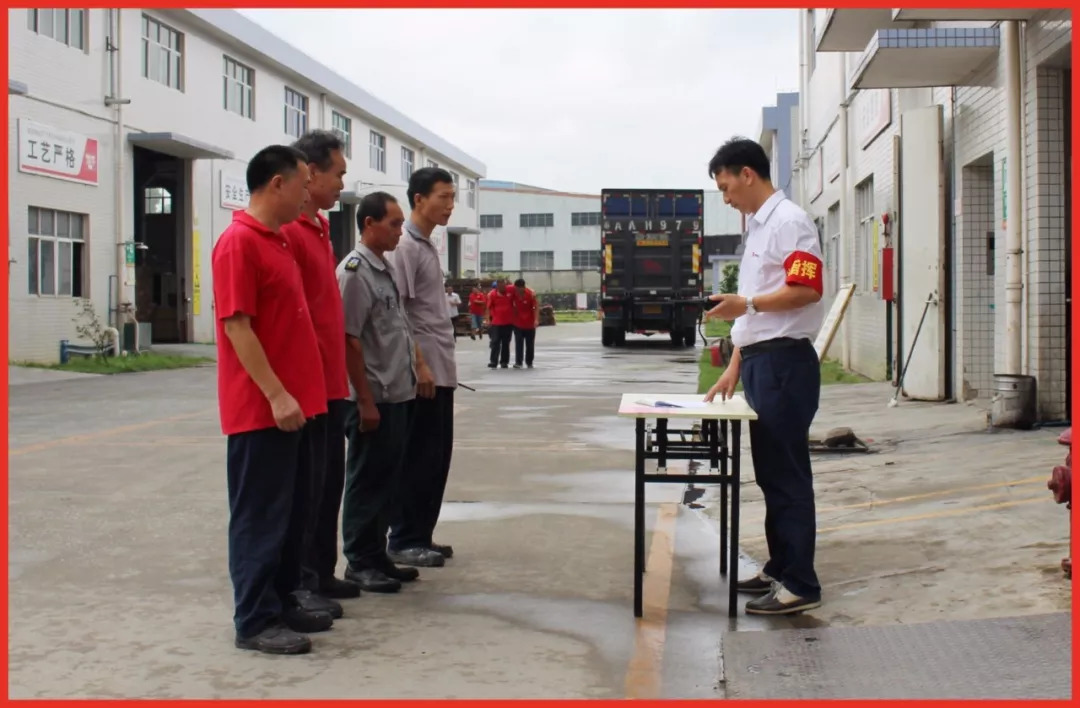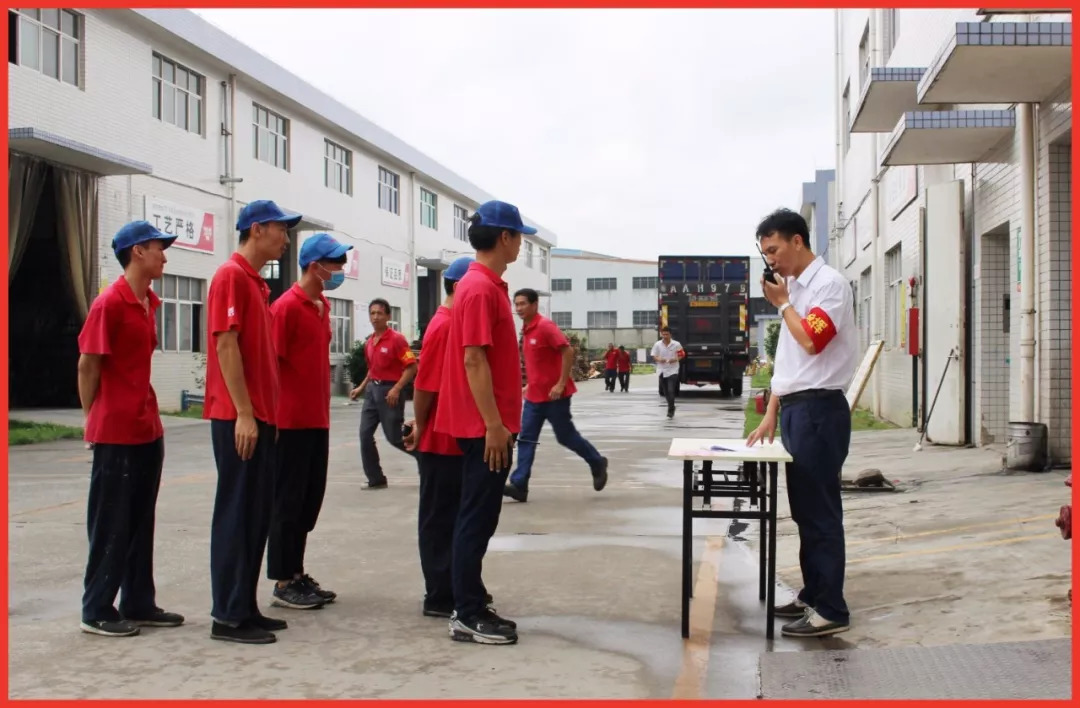 The distribution group reported to the General manager and immediately call 110 and 119 for support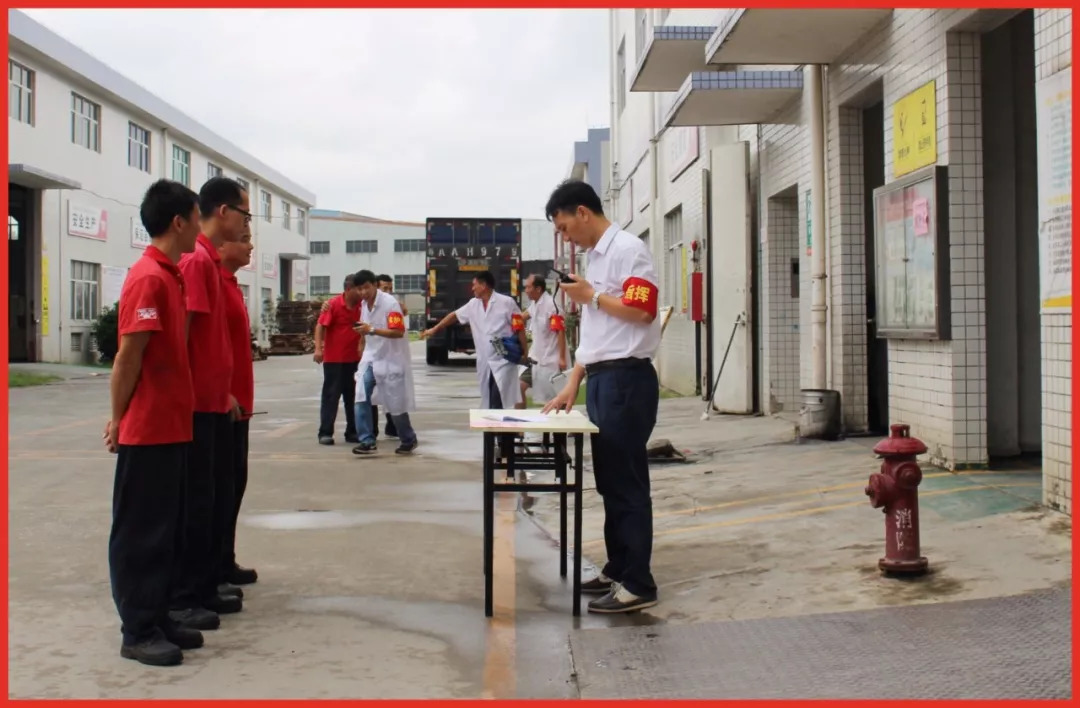 The Ambulance Group collected and reported to the General manager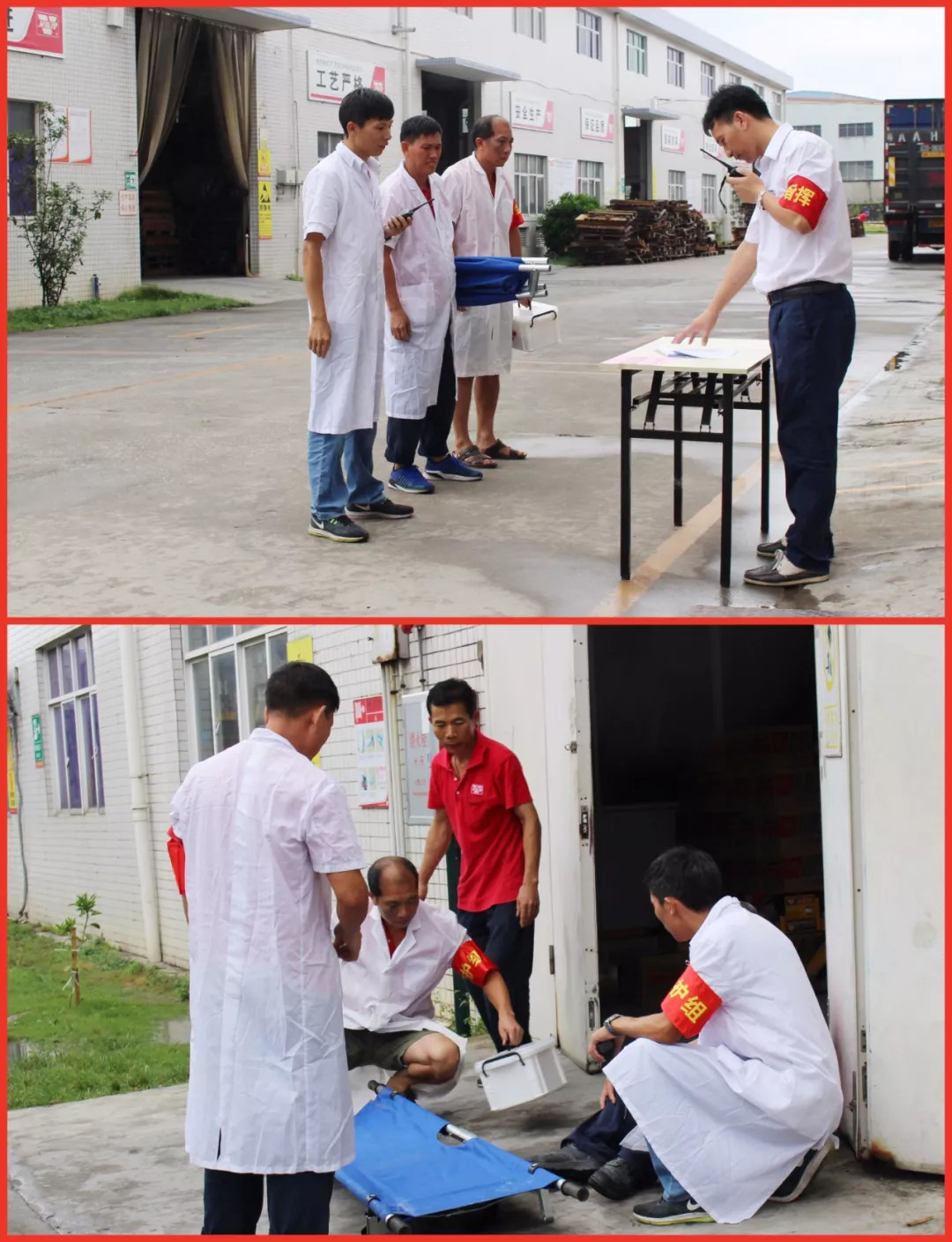 Environmental detection group reported to the General manager. And detect the environment condition of the site and surroundings immediately.
Carry out Real-time monitoring of combustible gas concentration and timely feedback to emergency headquarters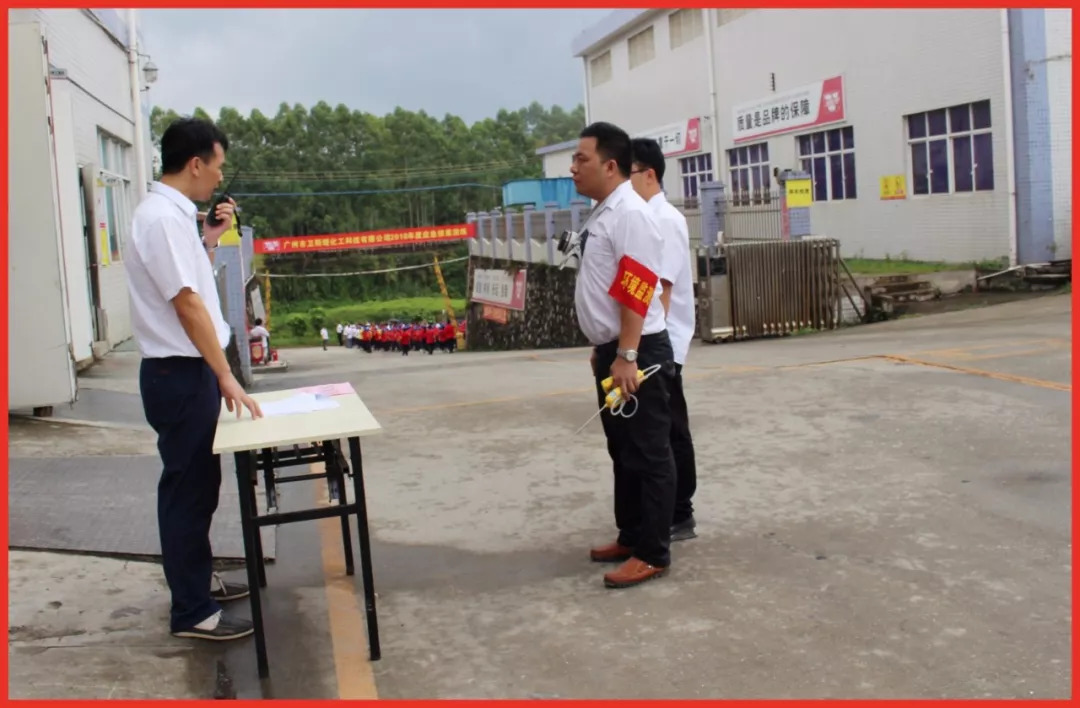 Fire truck 119 arrived ,Alert group show the way to the scene,fire stop group help 119 stop fire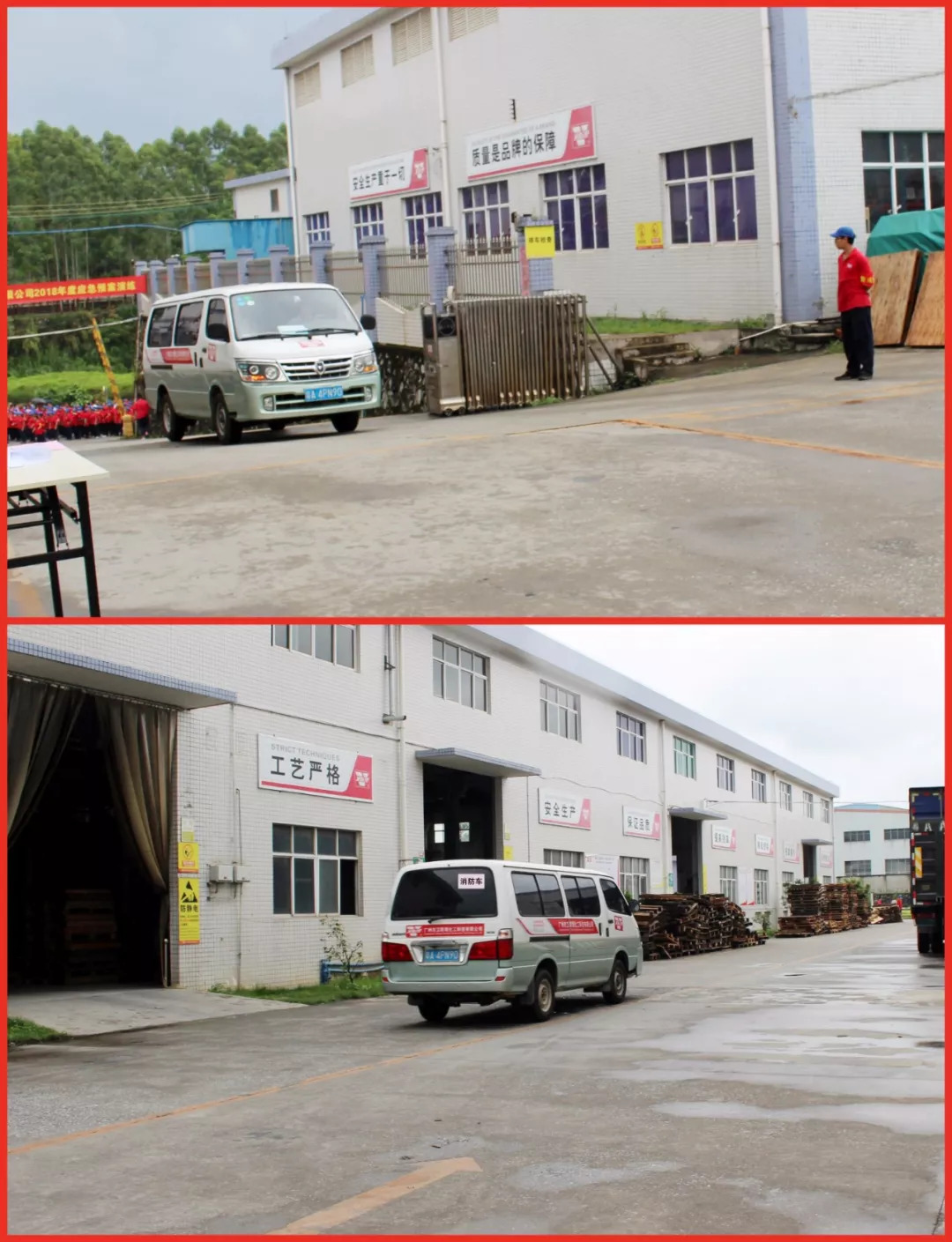 Ambulances 120 come to the site,ambulance group help getting The wounded to the ambulances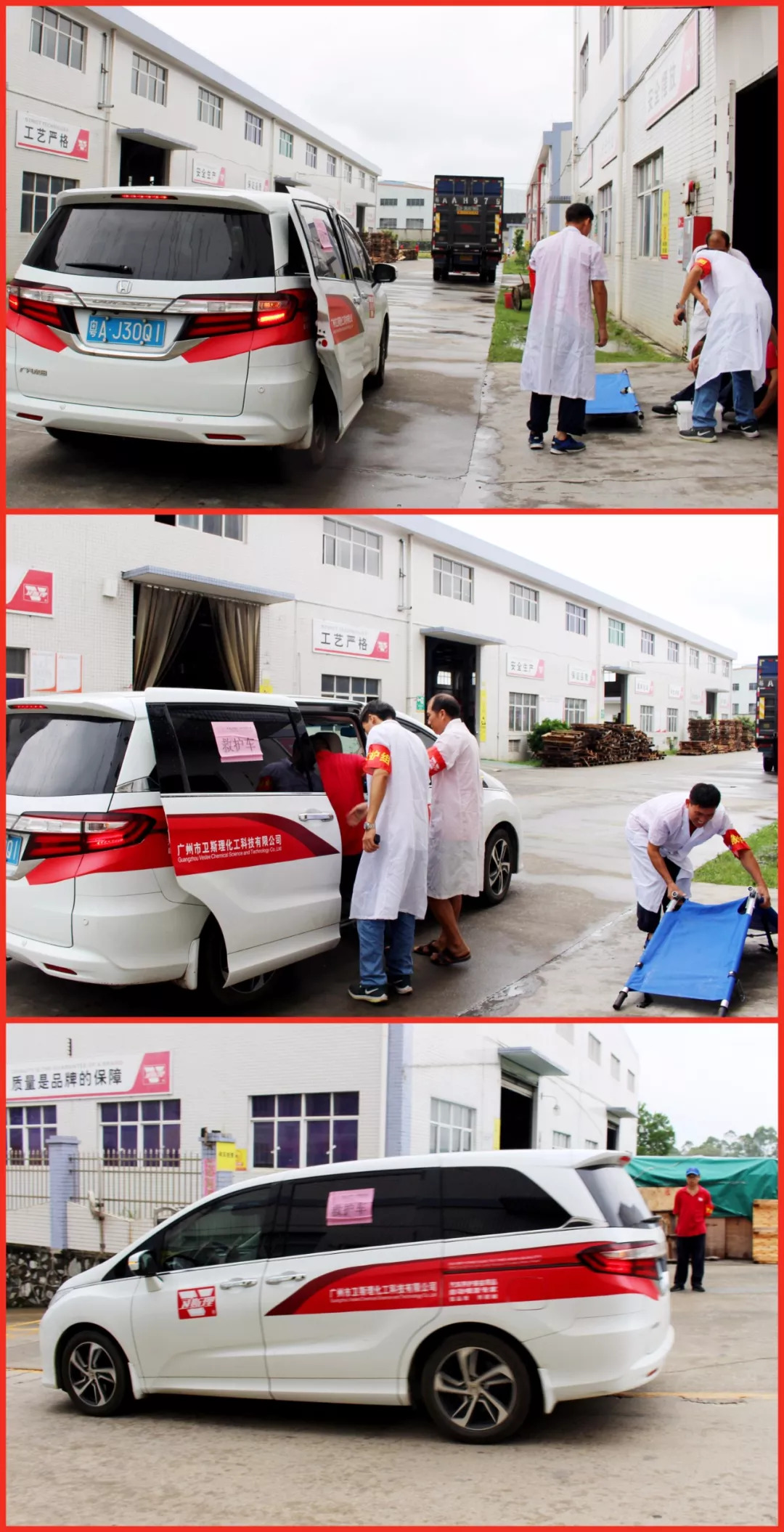 Fire stop group assists fire brigade stopping fire
Fire stop group gather and back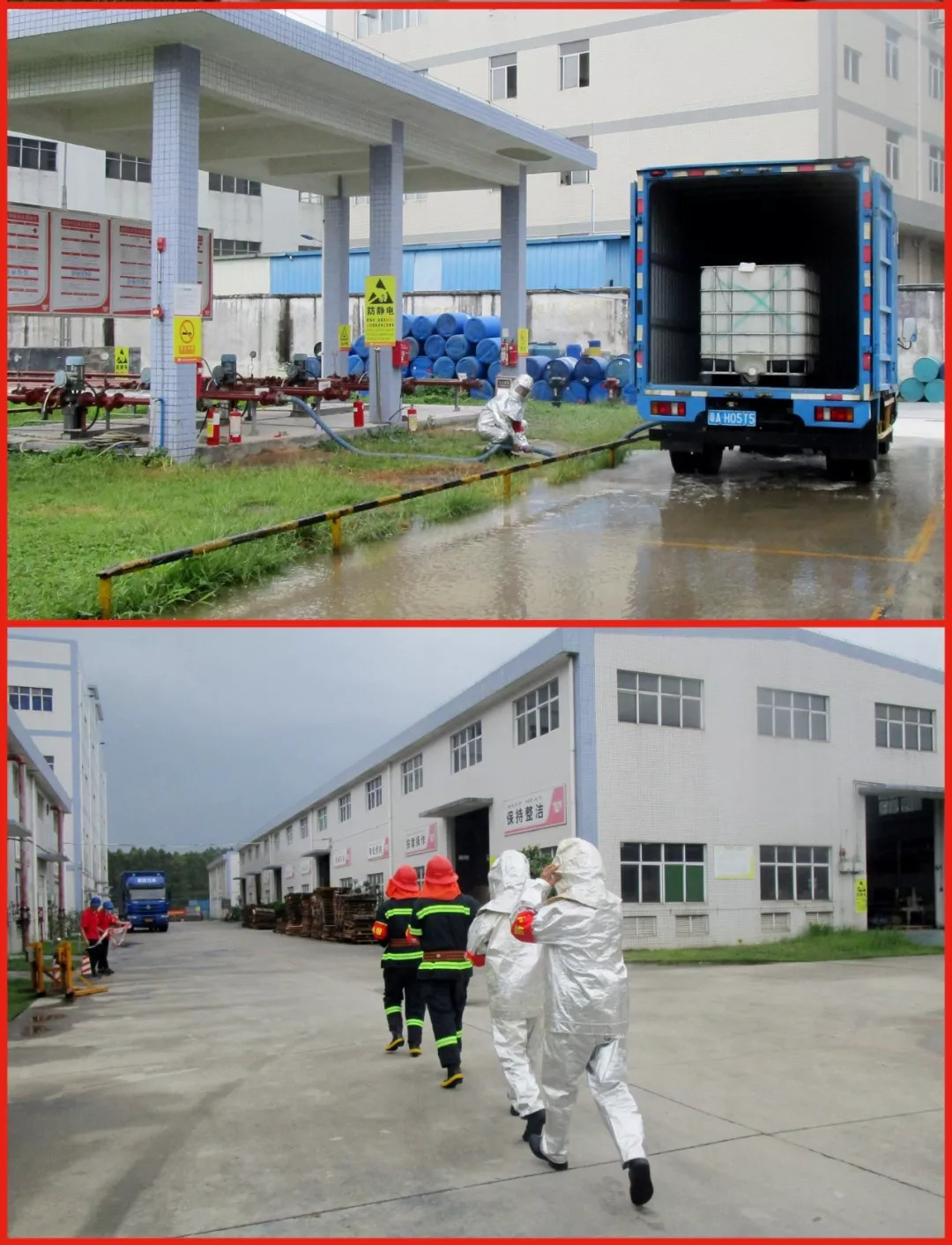 Field manager reported to the General manager that fire have been put out,risk have been removed ,suggested that end up the emergency response
The General manager announce that the fire drill over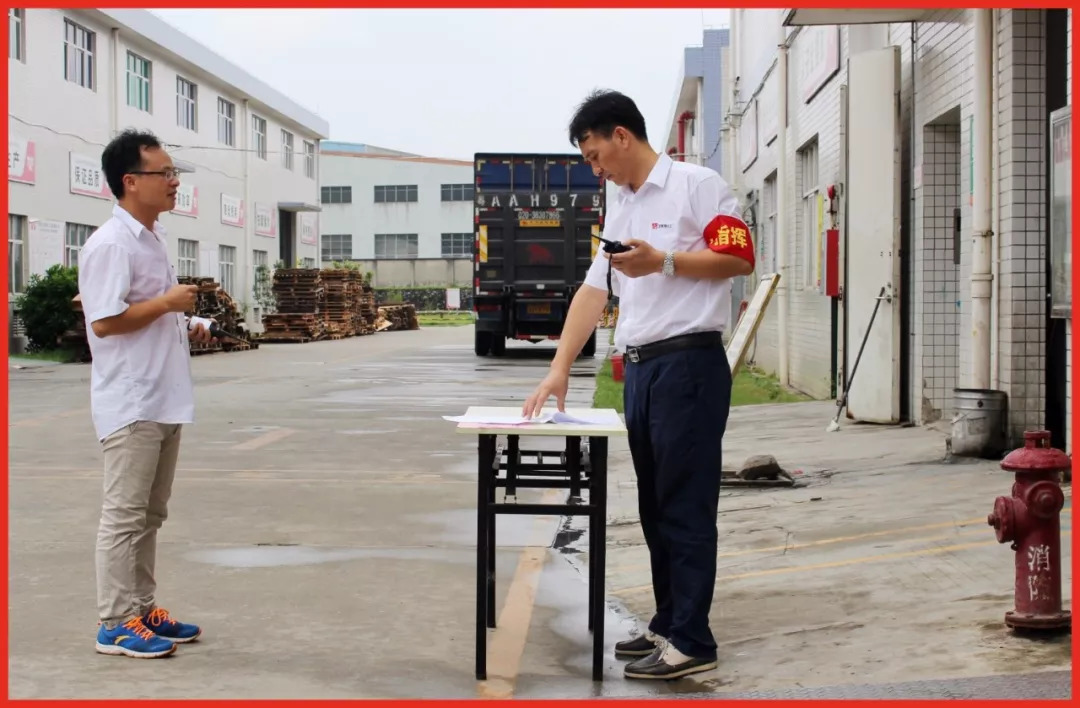 After Emergency drill ,the whole company member gather ,Security captain explain the safety knowledge and show the usage of all kinds of fire extinguishers
After teaching , the staffs practice how to use dry powder fire extinguishers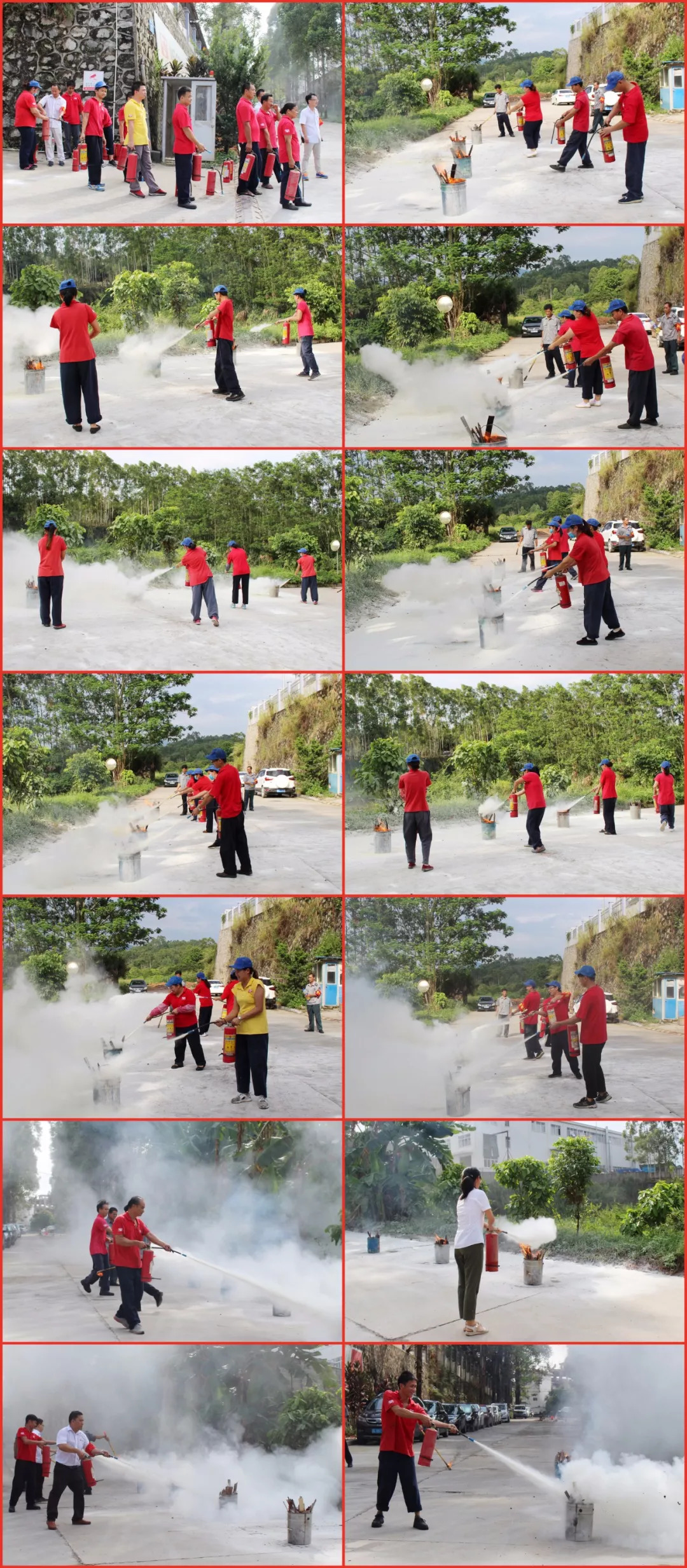 In the end ,The General manager sum up for this emergency drill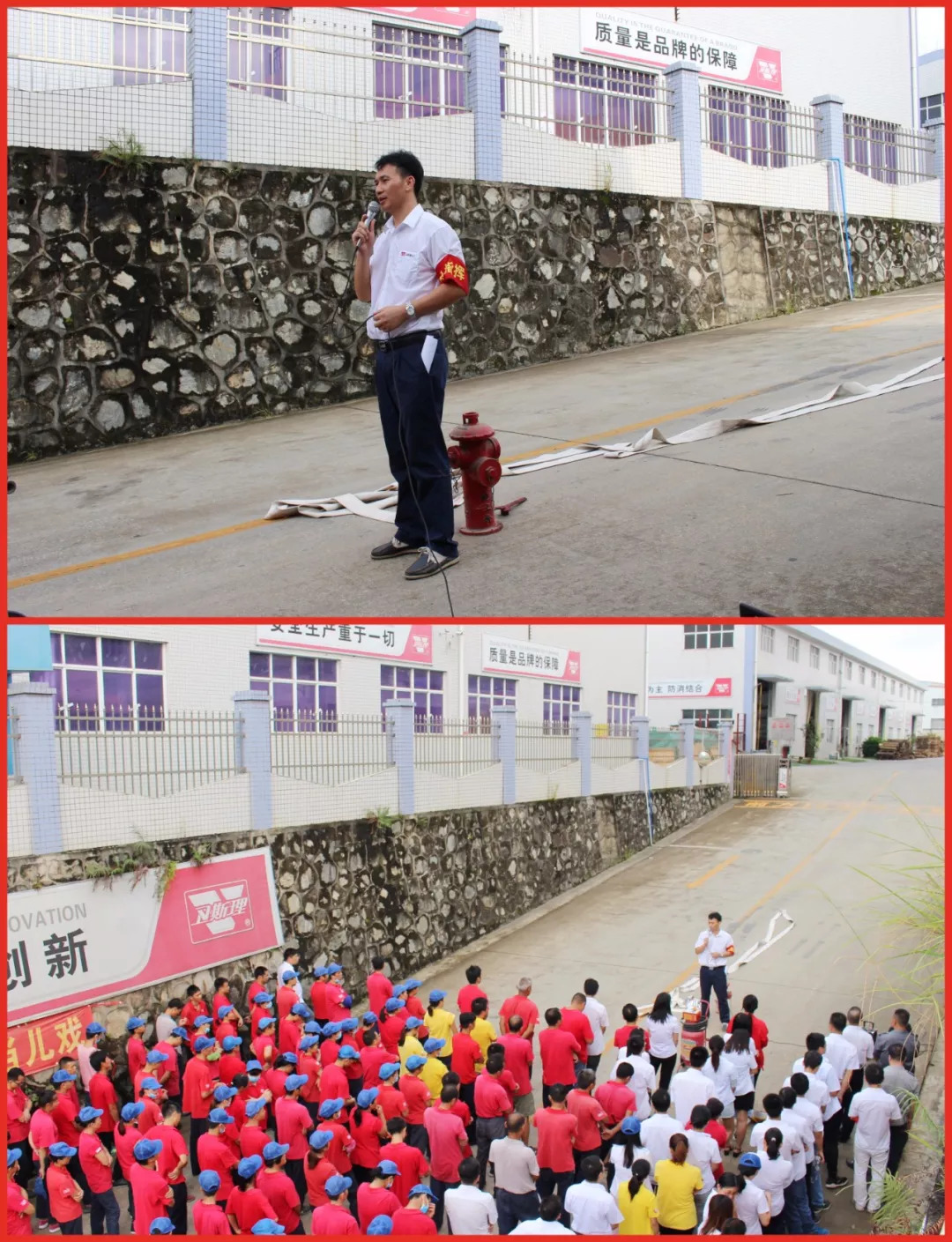 The fire drill come to a Successful conclusion